I was coming for a month-long residency to Curtidos with a fixed idea: to lock myself inside with an Iberian pig for the entire time of the residency; to replace my simple and beautiful everyday encounters with a challenging and restricted co-existence with an animal. 
Now I am here, and where is it all going?
Animals pass by, animals come in. People pass by, people come in. They become my performative partners. They leave something with me, and they leave.
 Performative vetrina 1  
 Actions:  macrame weaving, petting the dog 
 Partners: Daniele (wandering musician, an owner of Drago), Drago (wandering   dog) 
 Performative vetrina 2  
 Action:   holding the dog 
 Partners: Pluto  (wandering dog)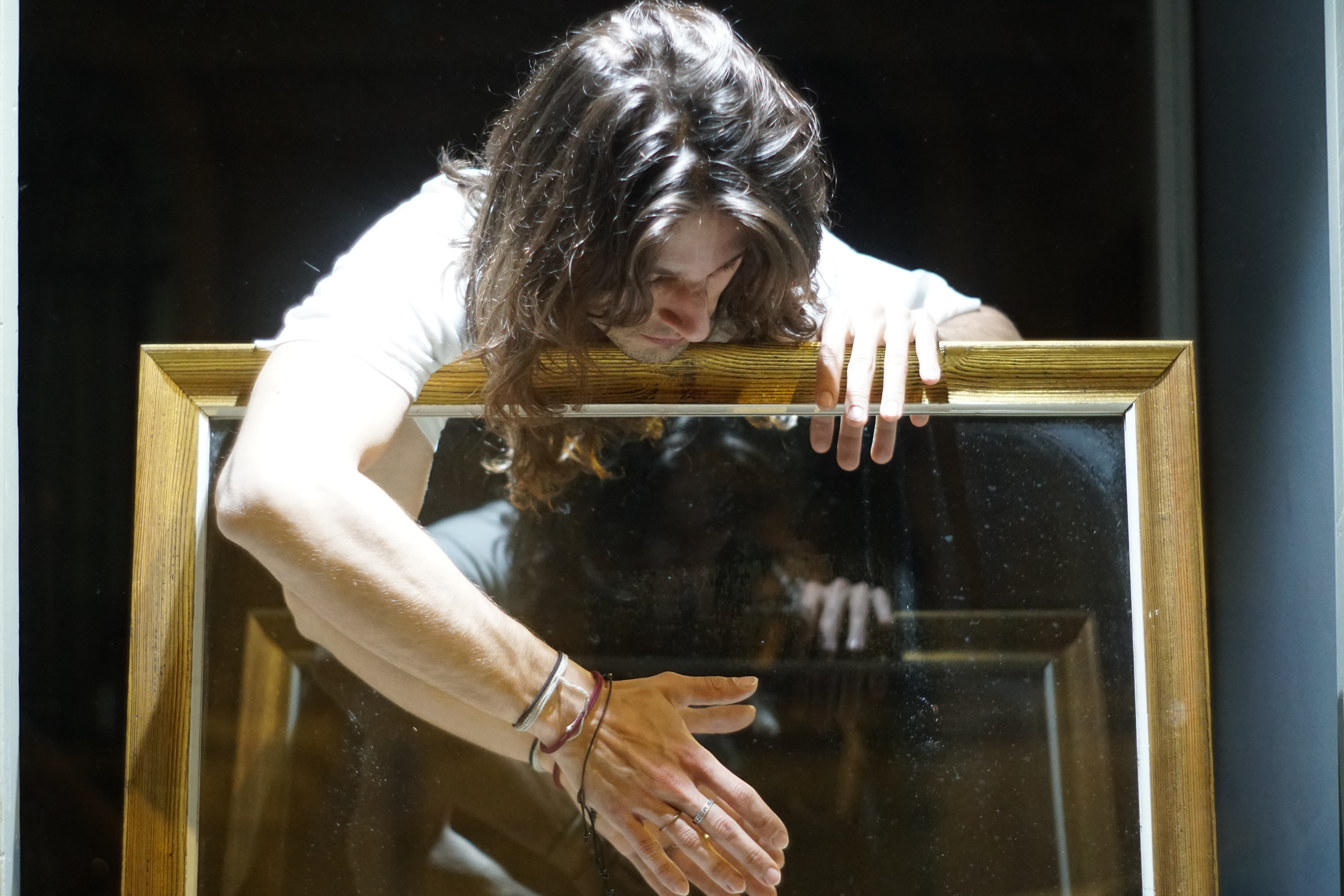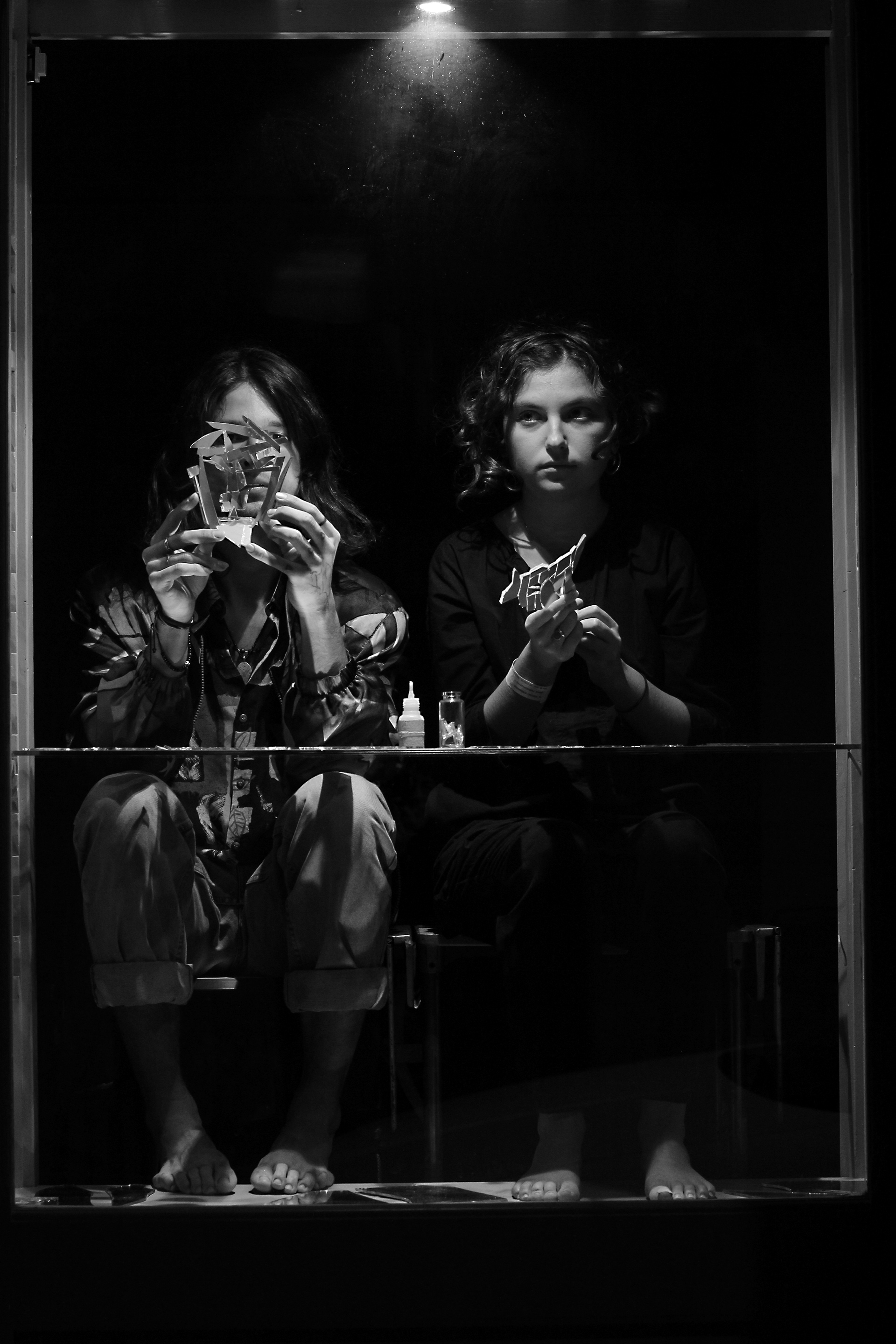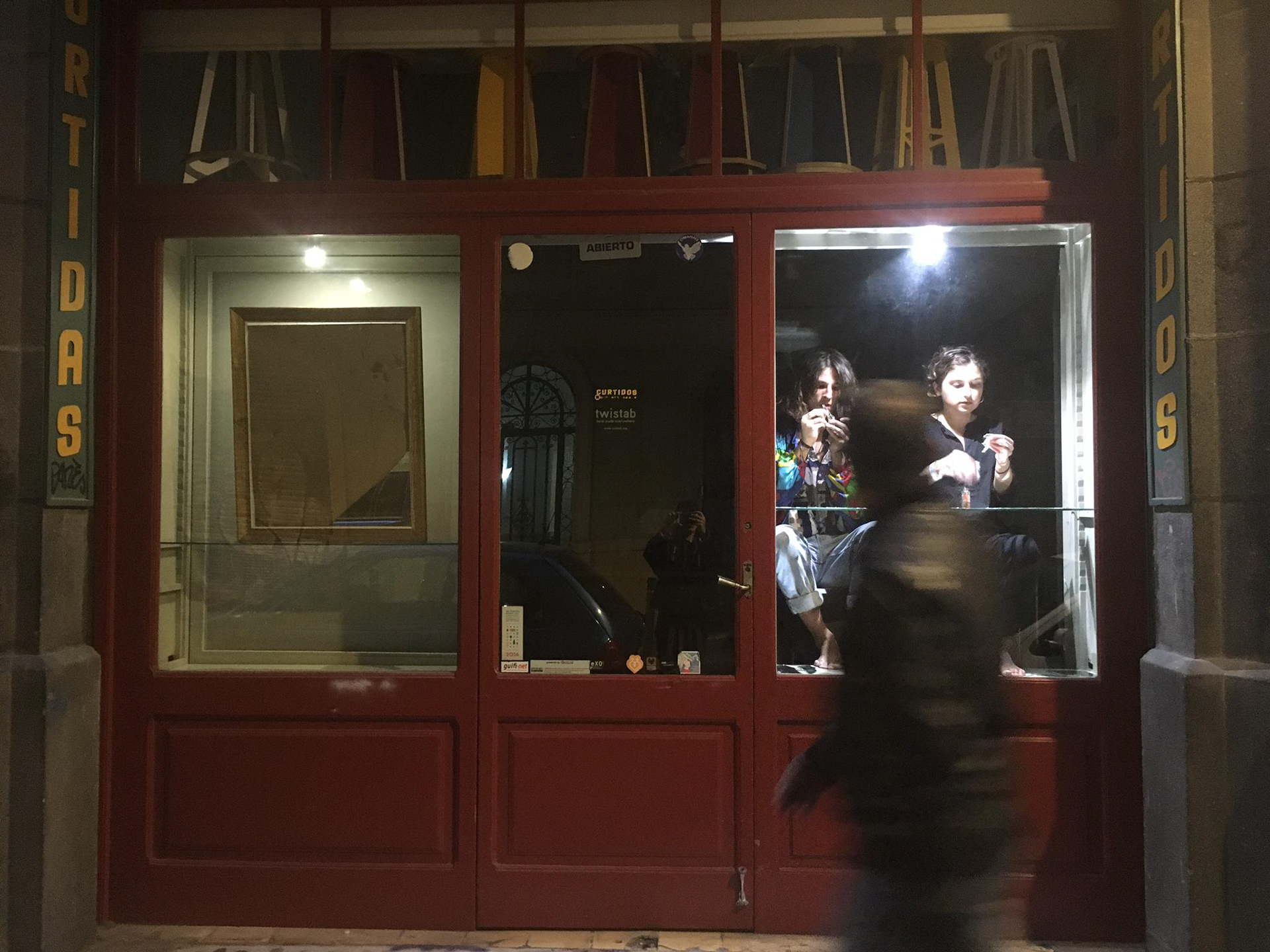 Performative vetrina 3 
 Action:  sticking together leftovers of the mirror
 Partners:  Rafal (traveler, photographer)
 Performative vetrina 4 
 Action:   lighting   the   candle,   breathing   on   the   fire,   yet   not   to   blow   it   down.   blowing   it   down   as   soon 
 as   the   eye   contact   with   a   passerby   happens.   lighting   the   candle   again.   
 Duration:   3   hours

 Performative vetrina 5  
 Action: holding an idle watch, making a tatto on own lap
 Partners:  Ragnar (neighbor)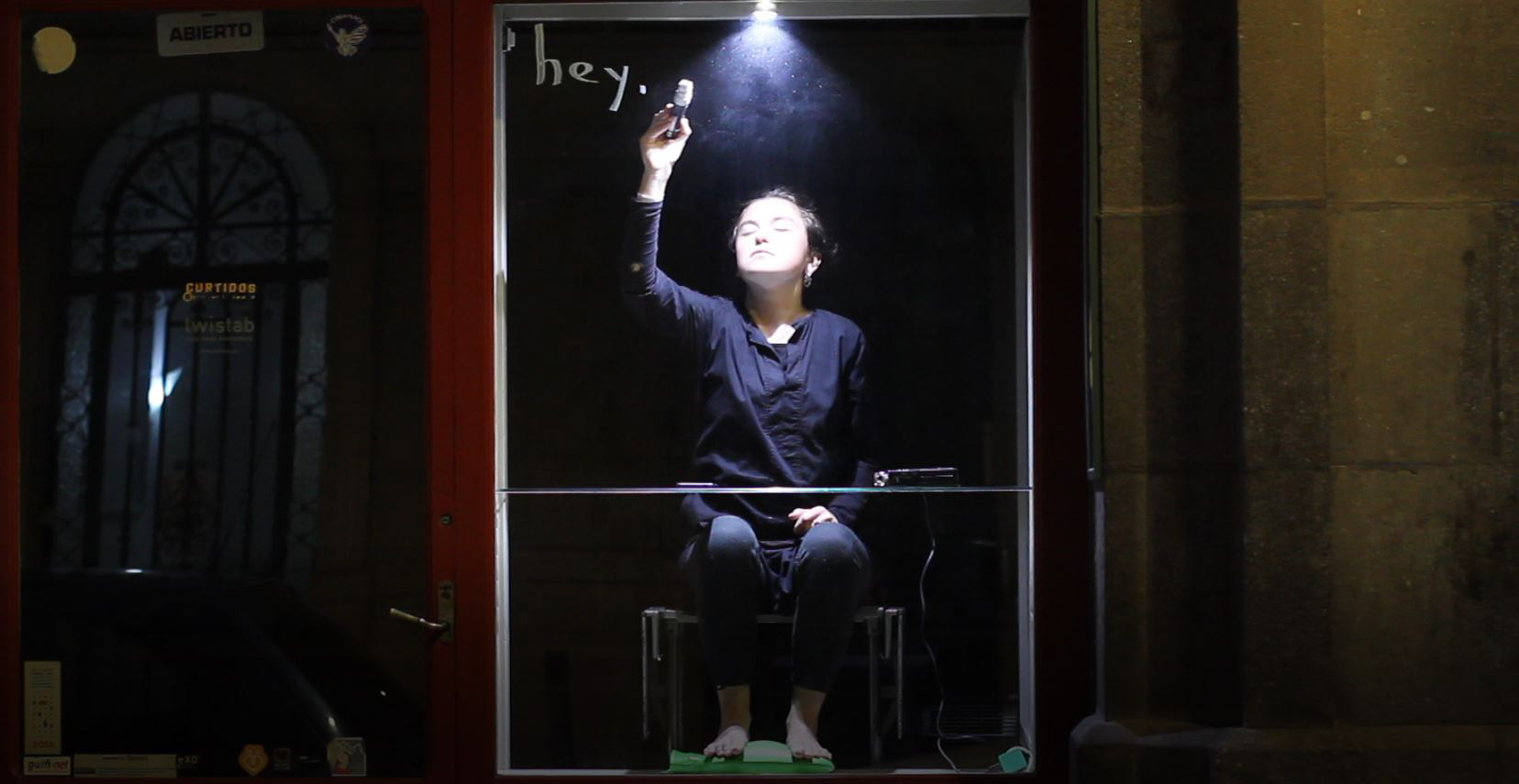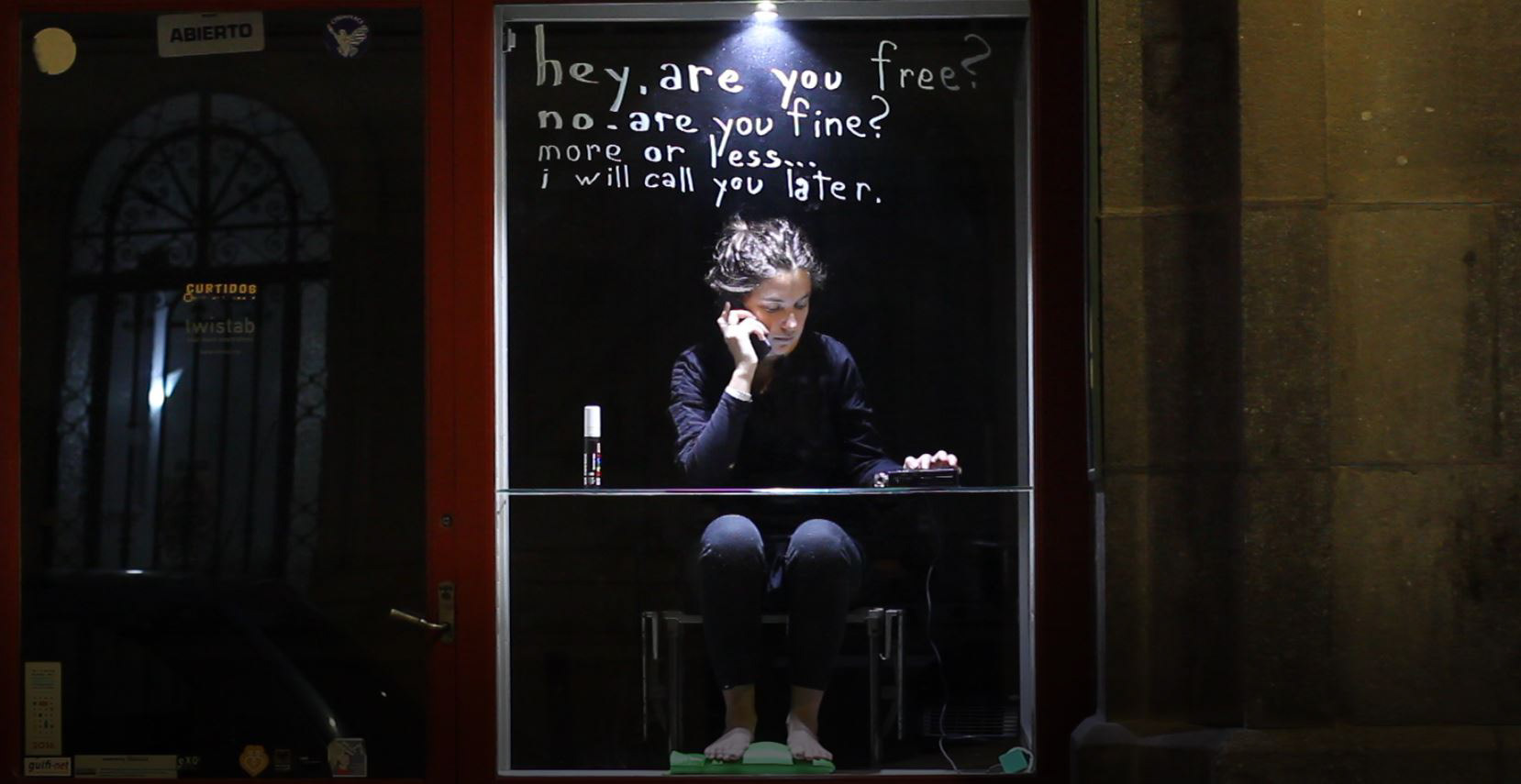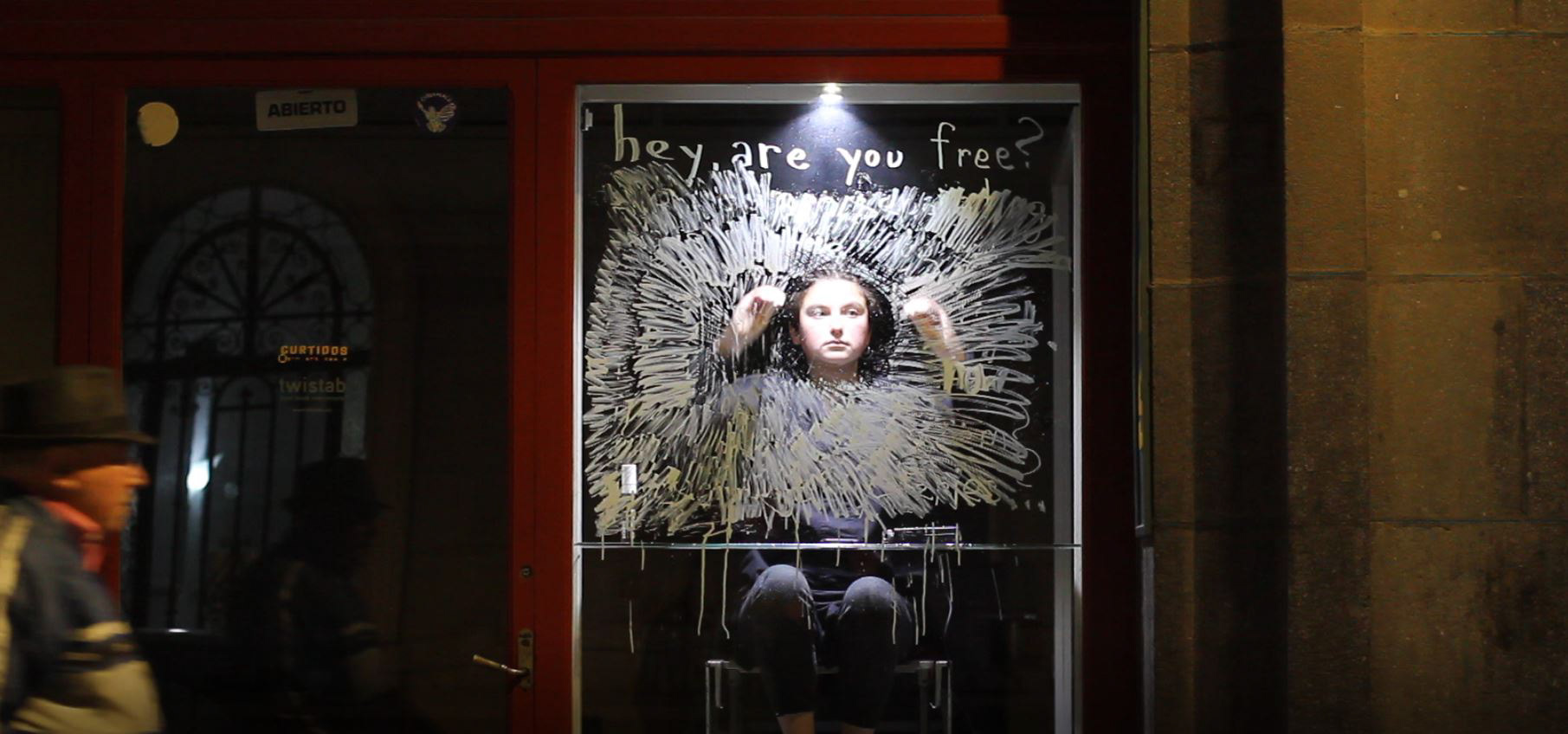 Performative vetrina 6                                                                                                                                                                                     Action:   talking   on   phone   with   a   friend,   writing   on   the   window,   recording   the   call   and   the   action 
 Partners:   two   friends   on   phone 
 Duration:   appr.   2   hours